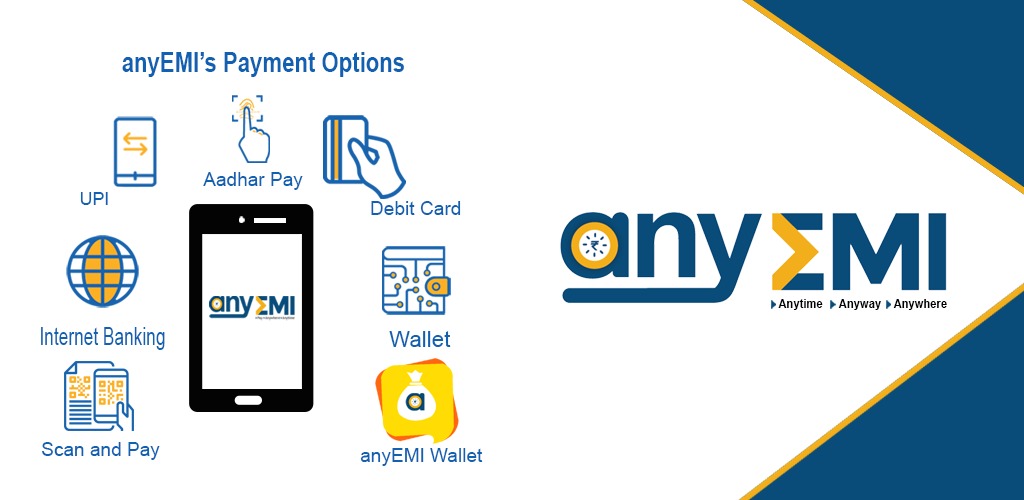 Digital Payment Services
More Payment options mean more ways to pay. ANYEMI provides convenient payment options through our Online Payment Gateway Services, where our Clients/Customers can pay their Bills/EMI's Online or from the convenience of their Homes. We provide Multiple Digital Payments modes like Debit Card/Credit Card using mPOS [Point-of- Sales] machines, Aadhaar Pay, Wallets (e.g.: PayTM, Airtel, BHIM), Scan & Pay, Net Banking and UPI. Customers shall be given a SMS and printed receipt upon payment at their home.


Our Solutions
Download
Need Help ?
#39-27-19/2, Appayyanagar, Marripalem, Visakhapatnam-530018, Andhra Pradesh.